January 08, 2021
3 simple ways to keep your home clean and organised in the New Year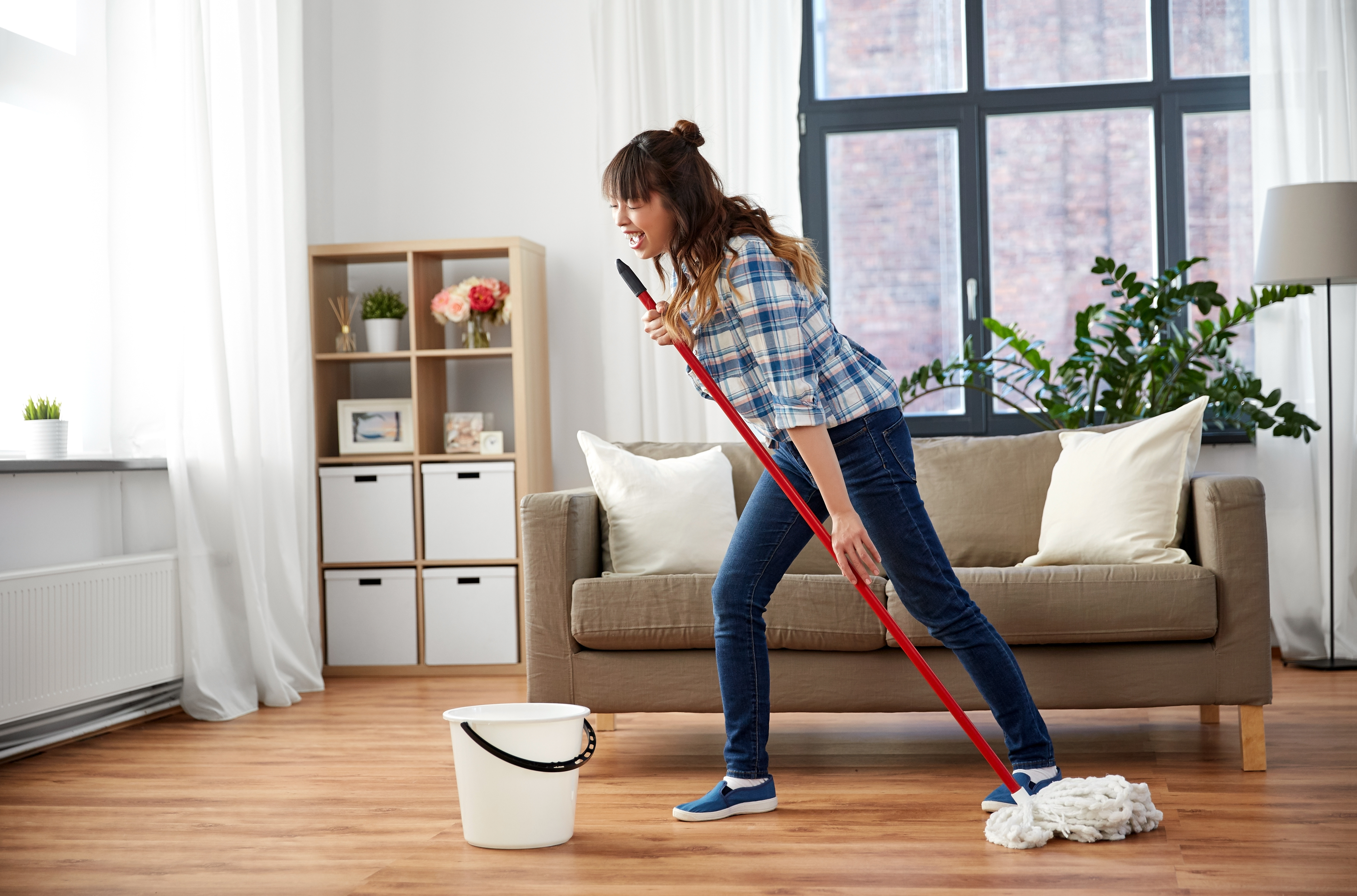 New Year, new me. That's what many of us say on the first day of a brand new year. But instead of just a 'new me', why not include changing up your home situation for the better too? With many of us still working from home, our homes have become a place where we live for more than 12 hours a day. So it's definitely important that we find simple ways to keep our home clean and organised. We've come up with these 3 simple ways which can be applied any day and any time.
Tackle one room at a time
Most of our homes will include more than one room on top of the living room space. This means that you'd definitely need more time and effort to clean up every inch and corner of your home if you were to tackle it all at once. The easier (and forgiving) way would be to clean up room by room. You can always start with the messiest room or the room where you spend most of your time in. Start from the floor space, followed by your closet or your table. By combing these space section by section, you can start finding pockets of space.
You should also find time on a daily or weekly basis to do some personal hygiene tasks such as vacuuming and mopping your floor, changing your bedsheets and curtains, cleaning the surfaces that you often use like your desktop or vanity top to ensure that they are clean with minimal dust accumulation.
Remove messy corners
We all have that one messy corner in our home where we would just happily leave our items there, and watch it slowly start to pile up like a mountain. Instead of that, consider clearing and wiping up the mess way before it starts to clutter. You can start by clearing up the current messy corner and make use of storage boxes to hold your small knick-knacks.
Try buying the same type of storage boxes so that if you need to stack them up in your room, it'll be more consistent and organised looking too. You can also purchase transparent storage boxes instead of those opaque ones so that you'll be able to find your items much easier over time without the hassle of opening each container. You should also place small labels on each storage boxes so that you can categorise them easier. Also, consider stacking the items from top to bottom according to how often you use the items. This will save you time and effort in future should you need to use the items.
Declutter your room
In need of extra space to grow your personal collection, work comfortably and for your kids to play? Start your decluttering your home by first removing items which are hardly used. Once you've cleared these items either by throwing or donating them, you'll be able to enjoy more space at home. With these newfound space, you'll also be able to move furniture around to create a new vibe for your home. However, if after clearing up those unwanted items, you're still in need of extra space for business or personal reasons, you can explore the idea of storing the bigger bulky items, seasonal items and even business items in a self-storage facility.
By storing in a self-storage facility such as Extra Space Asia Self- Storage, you'll still be able to retrieve these items any time, any day as your storage unit is accessible 24/7. You can also contact the self-storage provider today at 1300220288 to find out more about their various storage solutions for personal and business use or even wine storage.