December 07, 2022
5 Quick ways to prepare your home for Christmas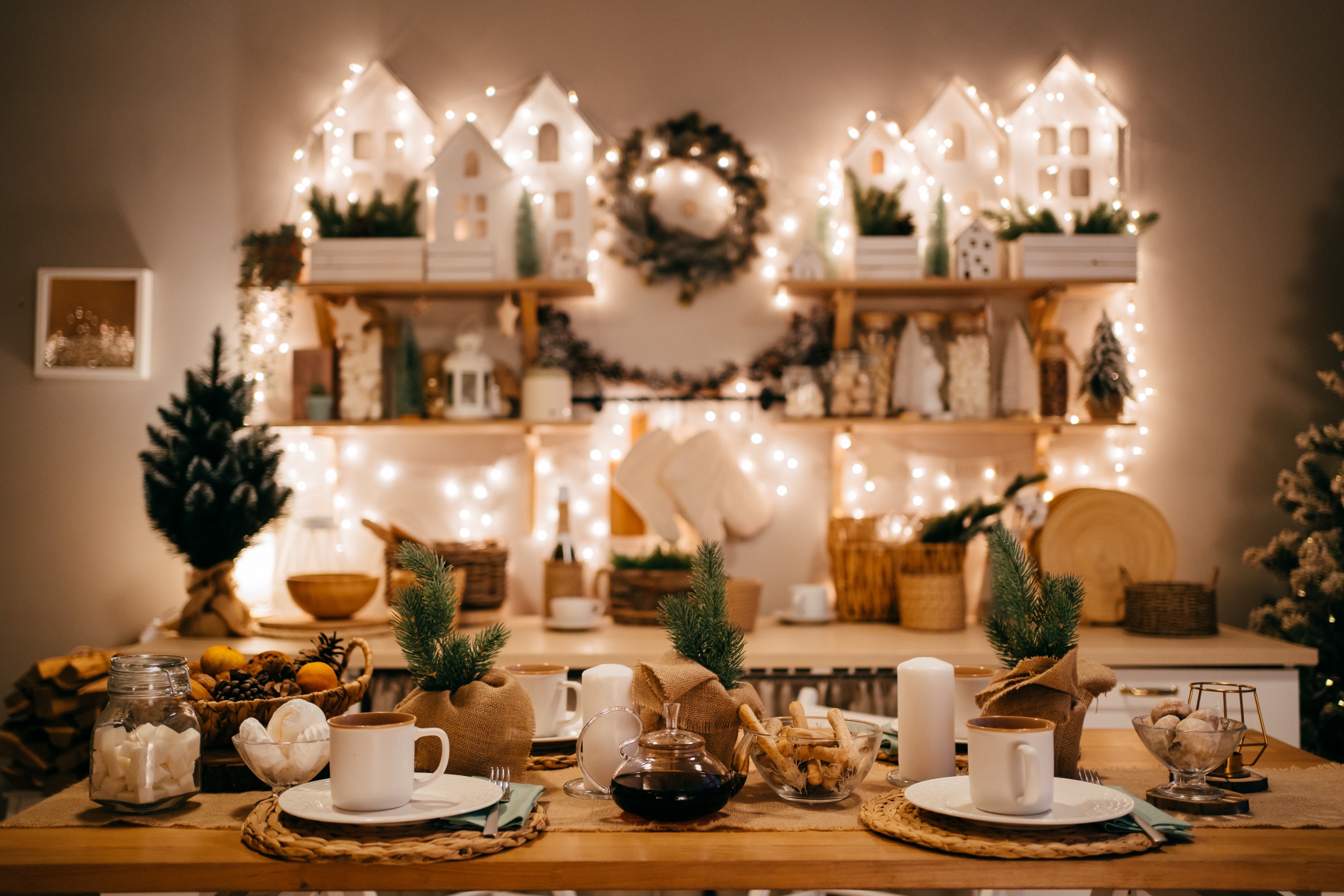 As we approach the end of the year, it is also a nice time for all family and friends to gather. Most of us will also be getting into the Christmas spirit! If you are planning to host guests this Christmas, preparing your home will be something you have to plan for to create a Christmassy atmosphere for everyone coming over.
Here are five quick ways to prepare your home for Christmas!
Plan ahead of time 
As the festive period comes, there will be a lot of preparation that needs to be done should you plan to have a gathering at home. There can be various lists and plans that you have to decide on in advance, including items such as your guest list, gift list, party list, food list, catering options and more. By making a to-do list, you will also be able to see what you need to do urgently or what can be done later to help you plan more efficiently.
If it is your first festive party you are hosting, you can also try to engage your friends' help and split the workload so that you do not miss out on anything.
Take out all your festive décors
Festive decors are definitely a must-have for Christmas parties to spruce up your home! Prepare your Christmas tree and decorations ahead of time. It is also a good time to involve your kids in the Christmas décor preparation work and encourage them to join in the Christmas spirit. Add lights and various festive decorations in your living room and common spaces to curate a festive vibe all around.
If you need more help, create a to-do list and delegate the tasks so that everything will be ready in time. Remember that the holidays are meant to be a time for rest and relaxation, so don't be stressed out and try to have fun!
Stock up on party necessities
With parties, we will definitely have to stock up our kitchen and all the necessary party items so that everyone will have a fun time at your home party.
Remember to stock up on disposable kitchen wares, tissues, and trash bags for your party or dinner rubbish. As for your kitchen and pantry, it is good to keep it filled with festive sweets, finger food, wines, cheese, and maybe some frozen food for last-minute entertainment and hosting.
Clean your home and guest rooms
Before the start of your party, schedule a quick clean-up of your home so that it will look presentable and welcoming to your guest. If you are tight on time, you can always hire a part-time cleaner or someone who can assist you with the cleaning while you deal with the other parts of the to-do list.
If you have a guest room, it might be a good time to clean it just in case someone wants to stay over during the festive period. Remove the dust and dirt on hardly-used items and replace your old bedsheets and guest towels so your room is always ready.
Declutter and make space for everyone
When you have plans for home parties or any form of gathering, it is important to make space at home so everyone can comfortably sit and enjoy the festive atmosphere. Here are some things you can do to make extra space at home:
– Move your festive door to the wall or the corner of your home so that you have more space in the middle of your home.
– Move that bulky furniture or seasonal items you hardly use to your room or your self-storage unit if you have them.
If you are looking for extra space to store your personal and family items, you can also explore renting a self-storage unit at storage providers such as Extra Space Asia Self-Storage. They provide a wide range of storage sizes, from Lockers to Walk-in storage units. Did you know that by renting a storage unit, you can also enjoy flexible storage terms? Yes, you can decide to store from as short as 14 days to as long as you need. There are no fixed storage duration terms to adhere to. With a storage unit, you will definitely be able to enjoy more space at home for your loved ones this holiday season.
Psst! For those looking for a storage unit this December, rejoice as there is a fantastic Christmas promotion at Extra Space Asia Self-Storage that you would not want to miss out on!
Extra Space Bingo – A Xmas Special
Sign up for any storage unit at any Extra Space Asia storage facility and stand a chance to win up to RM100 storage rebates in a Christmas BINGO Lucky Dip. If you are the lucky one who strikes BINGO, you will enjoy an additional chance at the Christmas BINGO Lucky Dip. Don't miss out on this year-end storage promotion! Come on down and sign up for your first storage unit at any of our five storage facilities today.