December 28, 2022
5 Storage ideas for Christmas decorations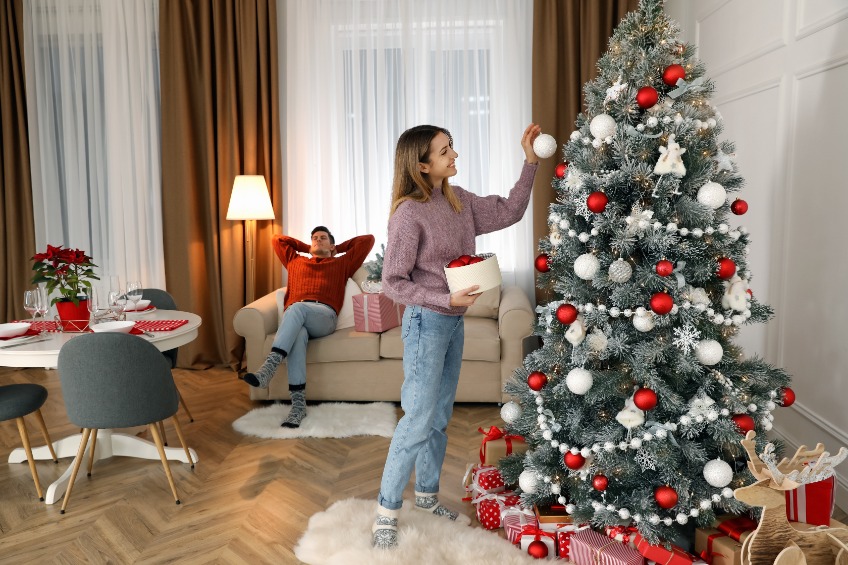 Packing your Christmas decorations and trees away? We can always store these festive decorations in boxes and unbox them again next year. However, it can always be more organised when it comes to your storage process so that you will know where everything is stored. Here are five storage ideas for storing your Christmas items.
Store Christmas ornaments by colour themes
Love buying new baubles and ornaments every year? Over the years, you may find yourself with many different colour themes. As such, why not try storing these festive items by colour? You can use the same size boxes or transparent bins to see what is stored in the containers easily at one glance. Storing them in the same size boxes will also allow for a smoother stacking process.
Label your Christmas bins and boxes
Moving boxes from one location to another can be tricky if we do not know what is in each box. If your box includes fragile items such as glass or ceramic items, it will be good to indicate labels such as "fragile" or "this side up", which will be helpful when you are going through your boxes. You should also include details such as what is in the boxes (e.g. Christmas lights, Christmas baubles, bells and so on) so that you do not need to open up all the boxes to find one item.
In terms of storage, you should always face the label side of the box outwards so that you can see them easily.
Protect those fragile glass ornaments
It can be tricky to store all of the ornaments neatly. When storing those fragile ornaments, it is good to first organise them based on the pattern type or the colours. Once that is done, you can use bubble wrap to wrap those fragile ornaments. This sequence will act as a layer of protection in case you drop them or decide to keep them for a long time.
You can use egg trays to store them away for those baubles of similar colours or smaller sizes. You can also add cotton wool balls to protect against any breakages. You can also cover the baubles with coffee filters for an added layer of protection.
Store your Christmas trees with stretch films
As we will only be using these festive items in December, they will usually be in the storage room or storage unit for one year. Thus, to keep your Christmas tree intact and dust-free, it would be good to utilise stretch films to hold the Christmas tree for easy transportation. Those planning to save even more time might end up wrapping up the Christmas tree with all the ornaments and ribbons rather than taking the tree down. If you are taking this approach, it will be good to store your tree in a standing position so that the decors are intact.
Wrap your Christmas lights in cardboard
Storing Christmas lights is always a hassle. If they are not stored properly, the lights will end up tangled up in a bad state. If you have many different Christmas lights, you can easily store them in a box by wrapping them in cardboard. This will keep them in an organised state, and the lights will also be tangle-free. Once you have tied them around the cardboard, you can label the type of Christmas lights on the cardboard so that you do not have to try all of them every time.
Are all the seasonal decoration items and clothing taking up too much space at home? Why not free up your home by renting a self-storage unit with Extra Space Asia today? We've got storage units in various sizes, from Lockers to Walk-ins, to fit every customer's needs. Contact us today at +1300 22 0288 or visit our storage facilities to learn more about our storage solutions.