December 14, 2022
Extra Space Asia: 3 great ways to store your winter clothing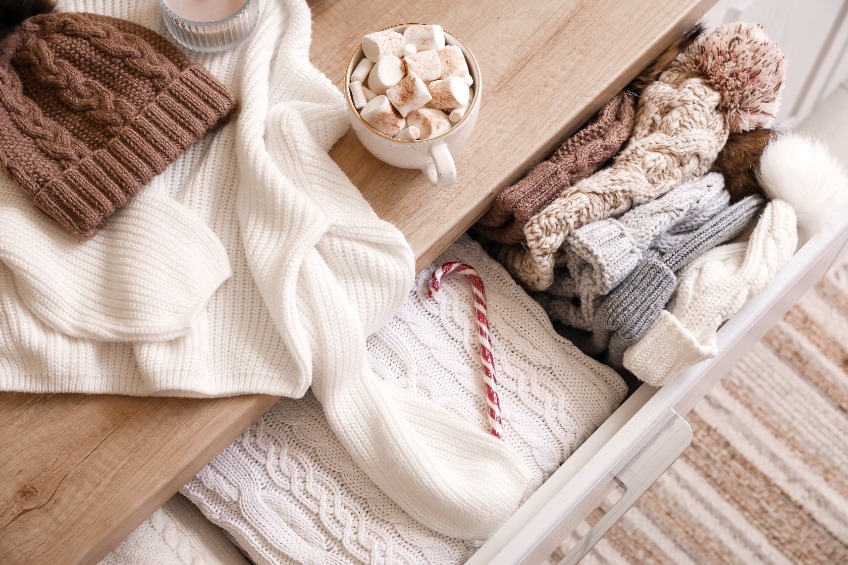 Winter clothing can be real costly! Therefore, proper long-term storage is the key to ensure that your winter clothing is in tip-top condition for your next winter vacation. Here are 3 simple storage tips to keep your winter outfits in good condition for future uses. Try it out!
Wash and store
Just came back from a winter vacation? Be sure to clean everything well before storing them. Sort all your winter outfits materials by either machine wash or dry-cleaning. Wash them before storing as unclean items may contain residual perfumes, oils and even lotions that can cause stains and yellow spots on your clothes.
After wash, add some Lavender in your storage space to prevent musty odours. Lavender scents work well to repel moths and keep your winter outfits smelling fresh and clean. Don't forget about the footwear: wipe down and condition your winter shoes before storing them.
Storing your winter outfits the right way
Believe it or not, the way you store your winter outfits affects how they look like in the future. Do not store your winter outfits in plastic garment bags as these bags retain moisture that may cause your winter clothes to smell and have yellow spots. Try not to cramp too many winter outfits into one vacuum-sealed bag. It may be space-saving, but the items could lose their shape over time.
As for tall winter boots, simply fill them with plastic boot sharpers or by stuffing loads of tissues inside for a quick and cost-effective alternative!
Choosing the correct storage spots
Heat affects how and where you choose to store your winter clothing. Always choose a spot that is dark, cool, dry and away from direct sunlight as sunlight can fade the colours on the winter clothes.
Most winter clothing like your thick coats and sports gears can take up quite a lot of space in the wardrobe! Since winter outfits, accessories and sports gears are necessary yet not frequently used, why not consider storing them at a self-storage facility like Extra Space Asia. By storing in an air-conditioned unit at Extra Space Asia, you can be ensured that the temperature and humidity factors are constant, safekeeping all your winter gear in their optimum condition.
The next best part about having an Extra Space Asia's storage unit is the 24/7 access to your extended personal storage space where you can retrieve and store anytime, any day you like! 'Cool', right?
Call us today at  1300 22 0288 if you need extra storage space for your winter items.