April 27, 2023
Self-Storage Tips: How to store furniture in your Extra Space storage unit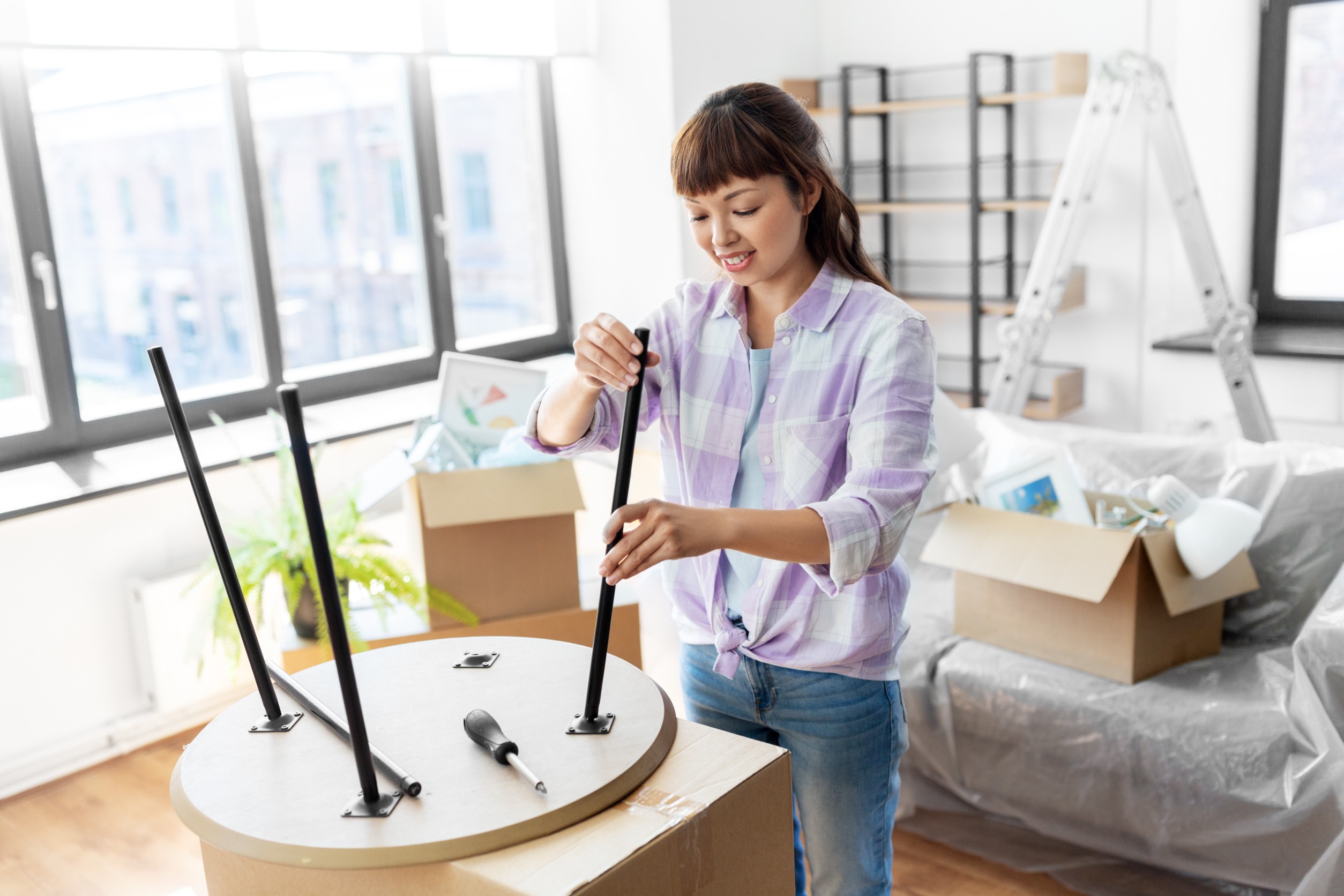 Renting a self-storage unit can be a great storage solution if you are planning to relocate, renovate, or even downsize your home. One common item that most people store in their storage unit is furniture pieces. As we all know, our storage rental is calculated based on the storage square feet that we rent. Thus, to maximise your storage unit space efficiently, you should also consider how to better store your furniture in your storage unit to save some rental costs too. Here are three tips on how to store furniture in your storage unit.
Disassemble your furniture as much as you can
Whether you plan to store your furniture items temporarily or long-term, it is good to disassemble them as much as possible. By segmenting each piece into its parts, you will maximise storage space while making transportation easier when moving from one location to another.
In terms of storage, you should try to store them flat to free up storage space. For items such as your bed frame and shelving, you should have them nearer to your storage unit's walls. Like Tetris, it is not about stuffing your storage unit but how you arrange your items in an optimal manner. For items that you plan to retrieve a particular item after a short period of time, you should also try to arrange them near your storage door so that you can retrieve them easily.
Utilise your storage unit's vertical space
To save costs, you should try to find ways to utilise your storage unit's vertical space as much as you can. For storage rental, prices are usually determined based on the length and width of your storage unit. Thus, you should try to maximise your vertical space before renting another bigger storage unit, as that will incur more storage rental too.
Adding a shelf to your storage unit is a good tool to effectively make your storage look more organised and space efficient. You can just set up some shelving in one part of your storage unit so that you can place those smaller items and any odd shape furniture pieces on the shelving so that it is easier to store and retrieve them. On the other side of your storage unit, you can stack similar-sized boxes upwards.
Properly wrap your furniture items
Keeping any items or furniture pieces for a long period of time will definitely lead to dust accumulation. Thus, it is always important to wrap your furniture items, such as your bed and sofa set with stretch film. Stretch films are a good packing material that helps to keep your furniture intact and also makes transportation and storage much easier. If you are planning to store fragile items like your television set, mirror, glass table top or any glass items, it is also good to layer your items with bubble wrap as it will serve as a cushion during your storage process and if you accidentally drop them. These packing materials will also protect your furniture from any scratches and dents during the moving and storing process.
If you are in need of any packing materials like boxes, and even bubble wraps, you can always purchase them from Extra Space Asia Self Storage's box shop at the storage facility.
By storing at Extra Space Asia, you can also enjoy the flexibility of upsizing or downsizing your storage unit at any time to fit your storage unit. This will help to save money over time as you will not be paying for the storage space that you do not need.