November 01, 2023
Unlock the freedom of space on 11.11 with Extra Space Asia Self-Storage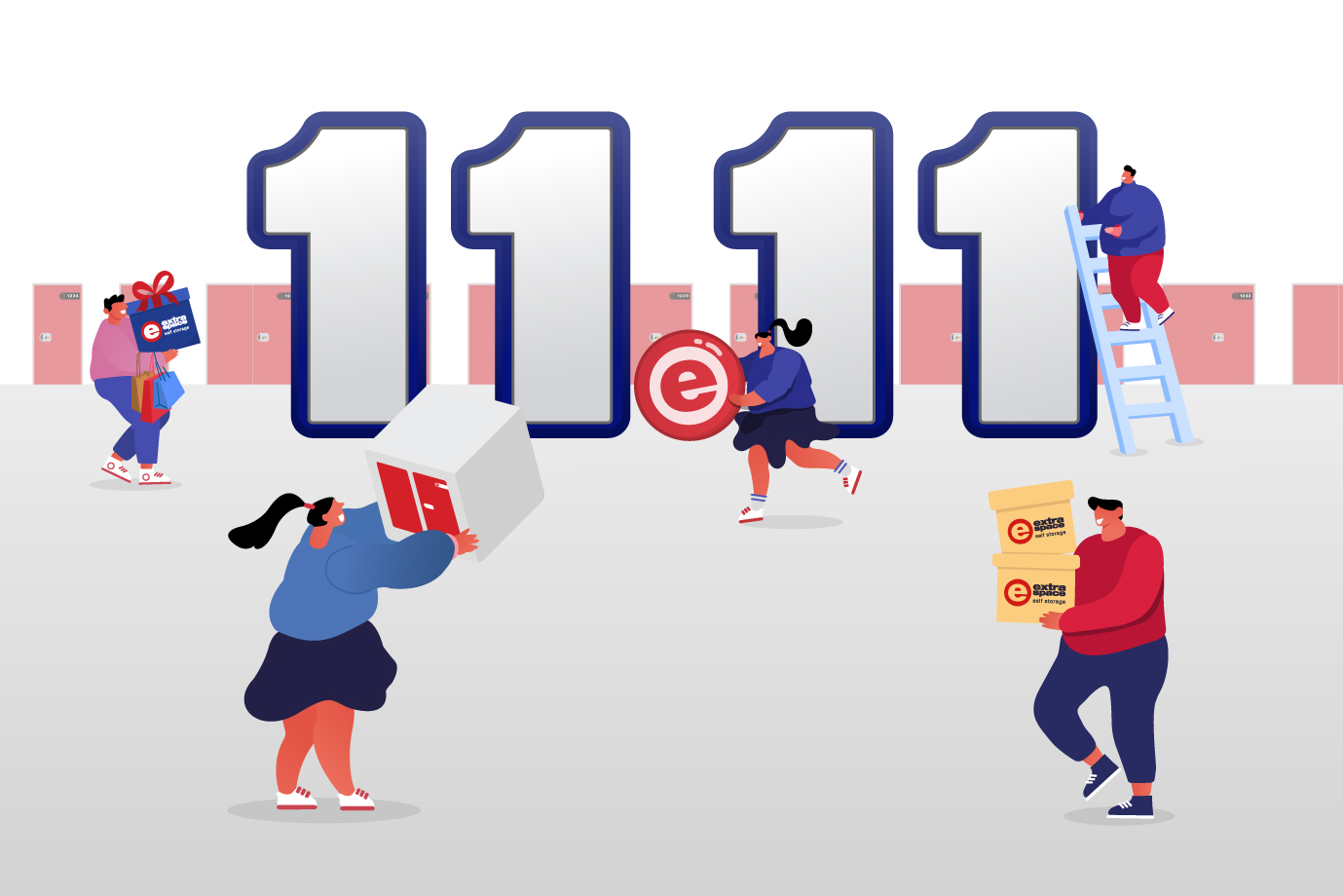 This 11.11 promotion season, you can enjoy the additional storage benefits that Extra Space Asia Self-Storage has to offer and transform your space! While 11.11 is famous for getting great deals on gadgets and fashion, it can also be an ideal opportunity to declutter and welcome more space into your life.
Rent your first self-storage unit today and enjoy a world of benefits:
More breathing space
Renting a self-storage unit will expand your living space, creating more room for quality time with family and friends. Time to let go of the old and welcome the new. Declutter and throw away all the old items and furniture pieces that are not in working condition.
Keep your wardrobe in season
Make room for a season of positive change. With self-storage, you can seamlessly rotate your wardrobe by storing your thick winter wear and seasonal clothing. By renting a self-storage unit, you can enjoy 24-hour access to your items any time, any day!
Increased business productivity
For entrepreneurs and small business owners, 11.11 is a good period to stock up on goods for upcoming festive promotions. Optimise your workspace by decluttering and storing excess inventory or crucial documents in a self-storage unit, liberating space at your office.
Travel light and free from worry
If wanderlust is your calling, self-storage lets you keep your belongings secure for as long as you like while you explore the world. At Extra Space Asia Self-Storage, facilities are fully equipped with 24-hour CCTV surveillance cameras, ensuring your stored items are in good hands.
Haven for hobbyists
Whether you're passionate about sports, collectables, or a diverse range of personal items, self-storage is the ideal space for expanding your collection. With various storage sizes available at Extra Space Asia Self-Storage, select the unit that best accommodates your current needs and relish the flexibility of upsizing or downsizing to match your collection.
Renovate with ease
Planning home improvements? Renting a self-storage unit offers a secure and protected environment for storing furniture and belongings during renovations. Enjoy peace of mind that your items are safeguarded, allowing you to renovate with ease.
Preserve your cherished memories in good condition
Don't let precious memories gather dust. Safeguard sentimental items, photographs, and memorabilia in a secure, accessible storage space, enabling you to revisit and reminisce at your convenience.
Celebrate the Space You Deserve
This 11.11, seize the opportunity to relish the freedom of space. Don't allow clutter to hinder you. Contact Extra Space Asia Self-Storage today at 1300 22 0288 to explore their array of storage solutions and commence your journey toward a clutter-free, more organised life. Unlock the freedom of space, and happy 11.11!