February 03, 2022
3 Smart Closet Organiser Ideas to Maximise Your Storage Space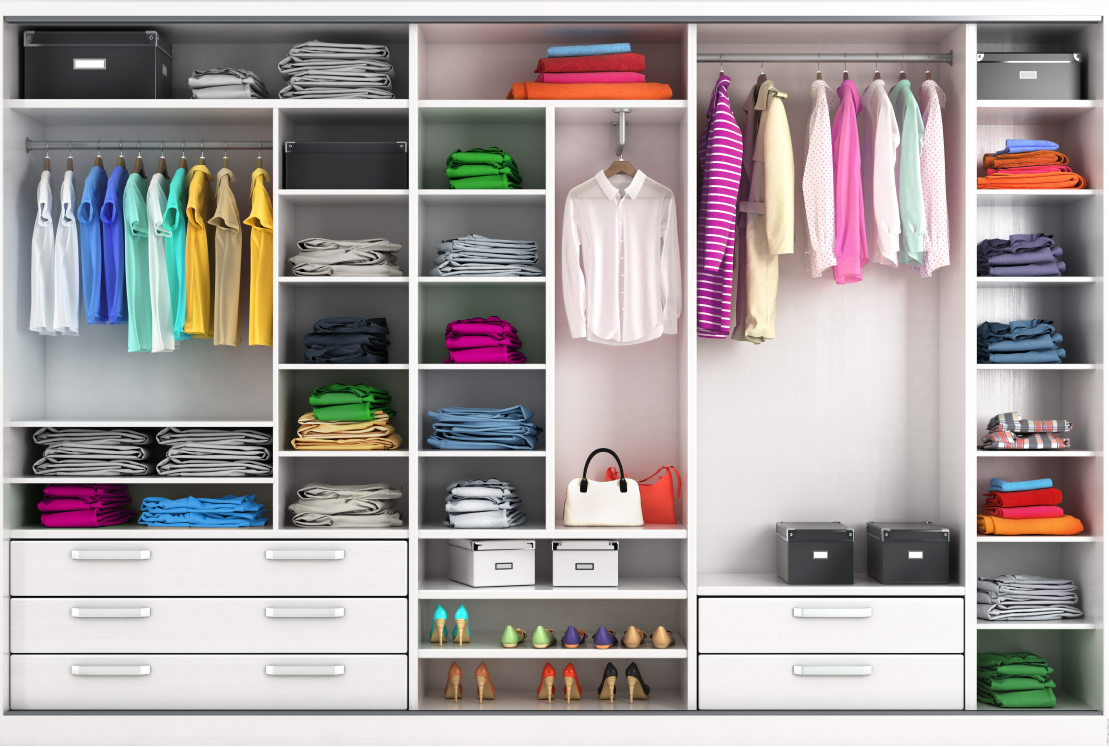 Battling with your wardrobe and falling clothes every day due to a lack of space and proper organisation? Here are three ideas on how to keep your clothes, shoes, bags and accessories organised and maximise your wardrobe space.
 Do a proper spring clean of your wardrobe
Before you start organising your wardrobe, you should declutter and consider donating your clothes that you no longer use or wear. We recommend this routine every quarter if you have a small wardrobe space. This will help create more space in your wardrobe for your new clothing or those clothing lying on your floor and around your room.
Trying the KonMari folding method
If you hastily fold your clothes before putting them away in your wardrobe, not only will they look wrinkled, you will also be wasting your precious wardrobe space unnecessarily. When it comes to folding hacks, people would recommend the KonMari folding method. The KonMari folding routine includes folding your clothes into neat bundles that can stand on their own so that you will be able to see everything at one glance. Her space-saving techniques will be a lifesaver if you have many clothes but insufficient space to store everything. This folding system includes many tutorials on folding various clothing like tops, socks, sweaters etc., that you can try out.
Get creative with organising your wardrobe 
You should try organising and arranging your wardrobe based on your personality and personal habits. For example, you can organise your clothing based on colours, seasons, garment type or even the order of how you get dressed.
For those seasonal items that are bulky and take up a lot of space, you can also try using a clothing vacuum bag that will help to pack your items into tightly sealed bags and minimise the overall storage space required to store them.
If you are looking for extra space to store your seasonal items or items that you hardly use, try storing them in a self-storage unit. Some perks of using a self-storage unit include the freedom to store more than your personal belongings. This dedicated space can also be used for your collection hobby, business inventory — you can even share spaces with your family members to fully optimise the storage unit.
It is also like your home where you can access any time, any day, 24 hours. At Extra Space Asia, we also offer climate controlled and air-conditioned storage units to store your temperature-sensitive items in peace. For more storage enquiries, you can also contact Extra Space Asia Self-Storage today at 1300 22 0288 to learn more about our various storage solutions. Feel free to also visit any of our 4 storage facilities located in Kuala Lumpur and Petaling Jaya today from 9am to 6pm (Monday to Friday) or 9am to 1pm (Saturday) to learn more about our various storage solutions.