April 01, 2022
Extra Space Asia: Your Safe and Secure Self-Storage Provider in Selangor and KL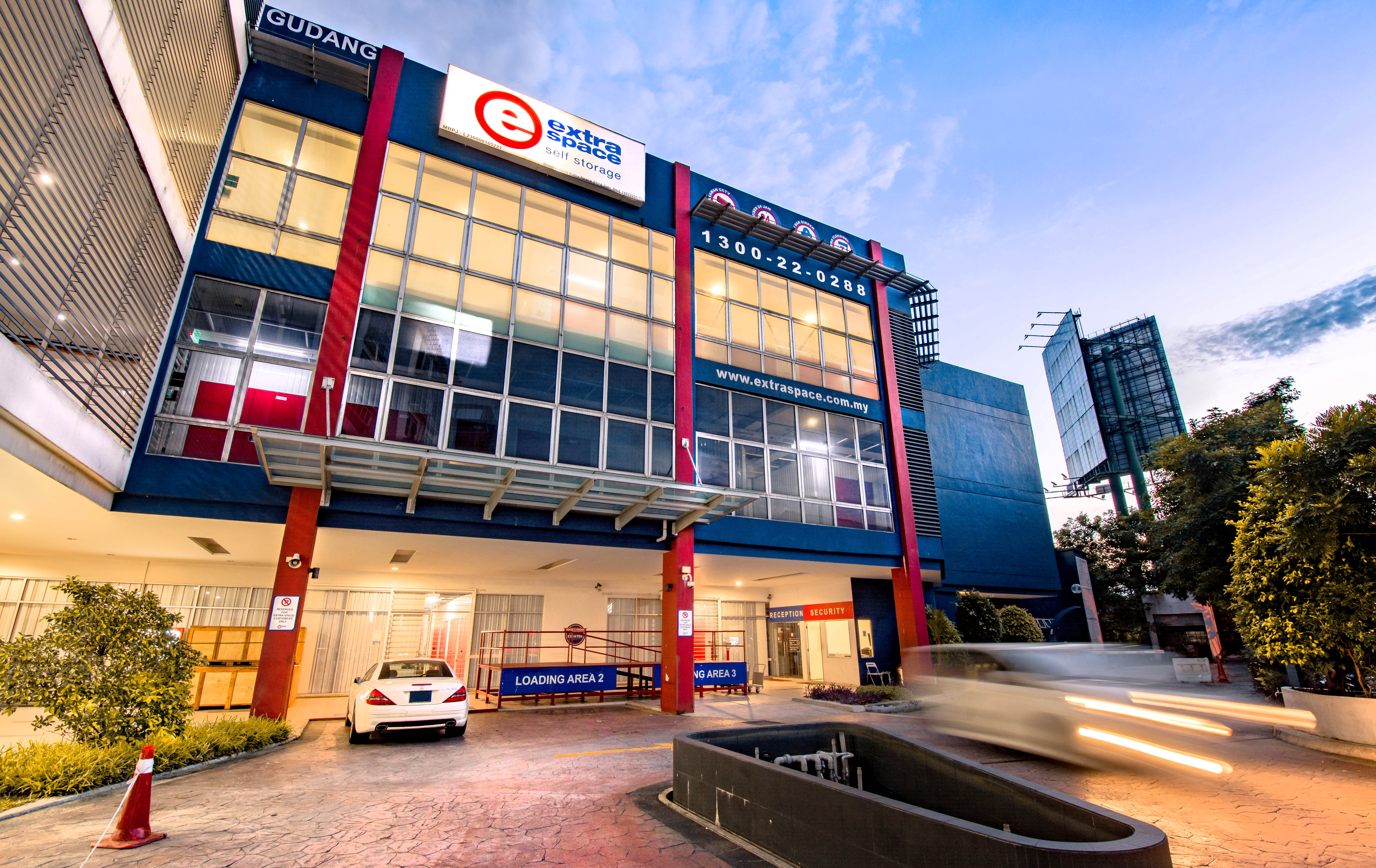 The term self-storage might not be common for most living in Malaysia and it could also be a relatively new space concept to some in Malaysia. However, with home size decreases and real estate prices increases, one might start considering the use of self-storage space in hope of enjoying more space at home or in their office. The idea of self-storage is mainly to provide the customer be it families or businesses a safe and secure extra storage space to store their personal, family and even businesses inventories. Here's 3 reasons why choosing a self-storage unit is a good way to expand your living space.
Long term vs short term storage
Not sure how long you should rent a self-storage? Don't worry, there are self-storage providers such as Extra Space Asia who provide flexible storage rental duration of minimum 14 days storage to as long as you need. In this case, you'll have the option to choose your storage duration according to your storage needs. This is also a cost-effective approach as you'll only be paying for the storage period you require and nothing more.
Here's how self-storage can help you:
Short-term storage will be useful if you're undergoing home and business transition period such as a home renovation or in the midst of finding a new location. For business who are also just looking for a temporary storage space to store your festive sale items, it'd also be wise to just rent short-term storage for your business use.
Long-term storage will be a great option for those who are looking for a safe and secure storage space to store their growing business inventory or personal collection for a long period of time. If you're planning of relocating to another country due to work or personal reasons, renting long-term storage will also be good as self-storage providers such as Extra Space Asia have staff present at the storage reception area during operation hours. This will help to ensure that your stored items are in good hands.
Self-Storage vs warehouse
Both the option of renting a self-storage and warehouse will provide you with that extra space for your personal and business items. However, there are some key differences which you should take note before making a decision.
Firstly, the amount of storage space available for rent. Self-storage units are offered in pre-determined sizes such as Locker or Walk-in storage unit while warehouse storage spaces can be customised based on your needs. If you're mostly storing big scale machinery items or odd-sized items, the warehouse storage could be more beneficial to you. However, if you're looking for a storage space to store a fixed quantity of items that require daily access, you might want to consider renting a self-storage unit.
Secondly, rental cost. Most warehouses would require you to sign a yearly contract while a self-storage unit is more flexible in terms of storage duration. By signing a yearly contract for a big space like a warehouse, it might lead to a higher deposit or down-payment compared to renting a self-storage unit. That's because most of the storage rental cost is calculated based on the amount of space you rent at the point of time. In addition, once you sign a yearly contract for your warehouse storage, it's best that you use the space for the full year (or longer, depending on your rental period). Otherwise, you'll risk wasting money when you forfeit the contract. With a self-storage unit rental, you have the flexibility to move out of your unit anytime.
Self-storage tips and recommendations
If you're a first-time self storage user, here are some self-storage tips to take note beside the storage rental price. Firstly, you should always choose a self-storage provider that's credible and here to stay with a proven track record. This way, you'll have peace of mind when you choose to store your items with them.
Secondly, you should always personally visit the storage facility prior to signing up for a storage unit as this will provide you insights on how safe is the storage facility. During the visit, you should check the security features at the storage facility. Look out 24-hour CCTV surveillance cameras, the presence of the on-ground staffs and whether there's any PIN code or card access to the storage areas. These security features are important as they will help to ensure that your items are store in a safe and secure storage facility.
Choose Extra Space Asia Self-Storage
Founded in 2007, Extra Space Asia has over 62 storage facilities with over 15,000 storage units across Malaysia, Singapore, Hong Kong, Korea, Taiwan and Japan. Our industry-leading presence in Asia gives us credibility and allows us to operate self-storage facilities of the highest standards worldwide. We've also always strived to build facilities to improve people's lives and work. This is professionally delivered through our cutting-edge services, uncompromised security and a wide variety of storage unit sizes available 24/7. If you're looking for storage solutions for personal, family or business use, rest assured that your items are in the safe hands of Extra Space Asia.
Come visit any of our 4 Malaysia self-storage facilities located around Selangor and Kuala Lumpur today if you're looking for a secure self-storage space and storage service near your home or office space, or a place to purchase storage boxes! Feel free to call us at 1300 22 0288 today to learn more about our various storage offerings.