March 06, 2023
Preparing your Home for a Baby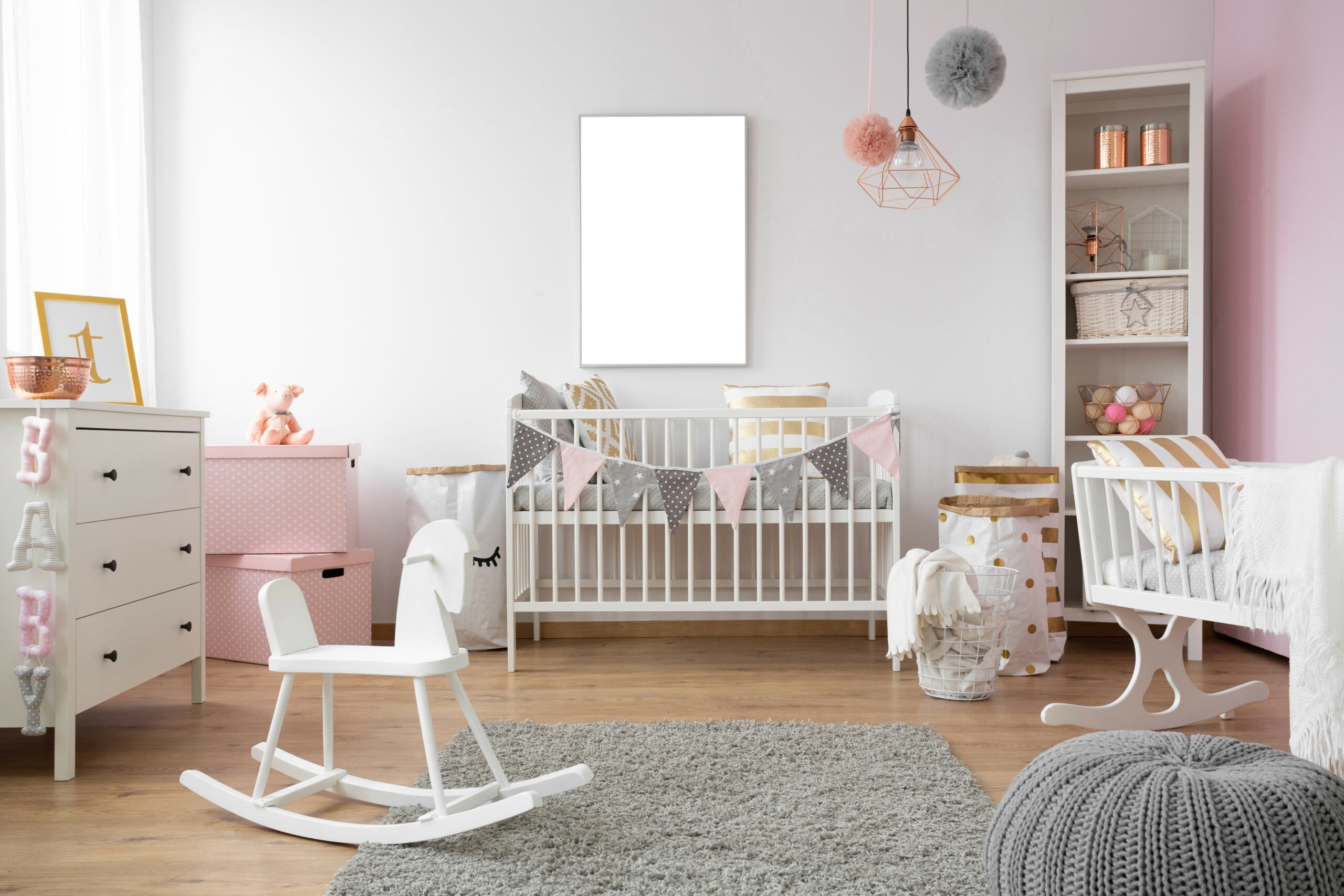 First things first, congratulations! It's no mean feat, and we know how momentous this occasion is! Babies are a blessing, as they bring joy and happiness to everyone around. However, once the initial buzz and excitement settle down, possible worries may set in—are you well and truly prepared to welcome a baby into your life and home? In the early stages, babies are often curious as everything is new to them, so they tend to wander and touch and put everything in their mouths, so do keep an eye on what you leave around! Preparing for a baby's room is truly exciting, and we've compiled some tips and tricks that may come in handy for you!
It's recommended to share a room with your baby for the first six months! The American Academy of Pediatrics recommends this practice for infants' first six months of life, lowering the risk of sudden infant death syndrome (SIDS). Having your baby within sight of you will also help put your mind at ease, as you know they're within reach if anything happens. However, you may have to get creative with furniture! Mini cribs are fast becoming a thing, so are foldable, portable and convertible cribs! Your bedroom may need to be bigger to hold a large crib, so do consider moving some larger furniture to other rooms or possibly even a self-storage unit such as Extra Space Asia for the time being!
If you have a spare room which can be converted into a nursery, the best colours to paint the nursery are neutral tones. Not only are they timeless and soothing, this palette also makes it easy to mix and match neutral tones with other furnishings and decorations. You can let your kid pick out their fav colour when they grow older!
It's also important to ensure that the room is safe and secure for a baby! Lest we forget, make it comfortable too, as both of you will be spending plenty of time in the room! Prepare for yourself a small corner to rest or an armchair for you to grab some quick shuteye while the baby's napping. You're going to need it! Pad the corners of any furniture in the room, and consider installing a rug to cushion the sounds of footsteps. Babyproof it thoroughly! Anchor down bulky furniture to prevent them from possibly toppling over. Conceal any electrical wires, if possible, as well as the power outlets too!
Most importantly, do remember to cherish this moment and enjoy it! It's not every day one gets to go through a process such as this. Savour the moment, and have fun! For all your storage needs, there's always Extra Space Asia. You can choose to store with us from as short as 14 days, to as long as you need! Who knows, baby number 2 might come along when you reckon you don't need the extra space anymore! Find out more at www.extraspaceasia.com.my.