August 05, 2022
Setting Up a Home Gym in 4 Easy Steps!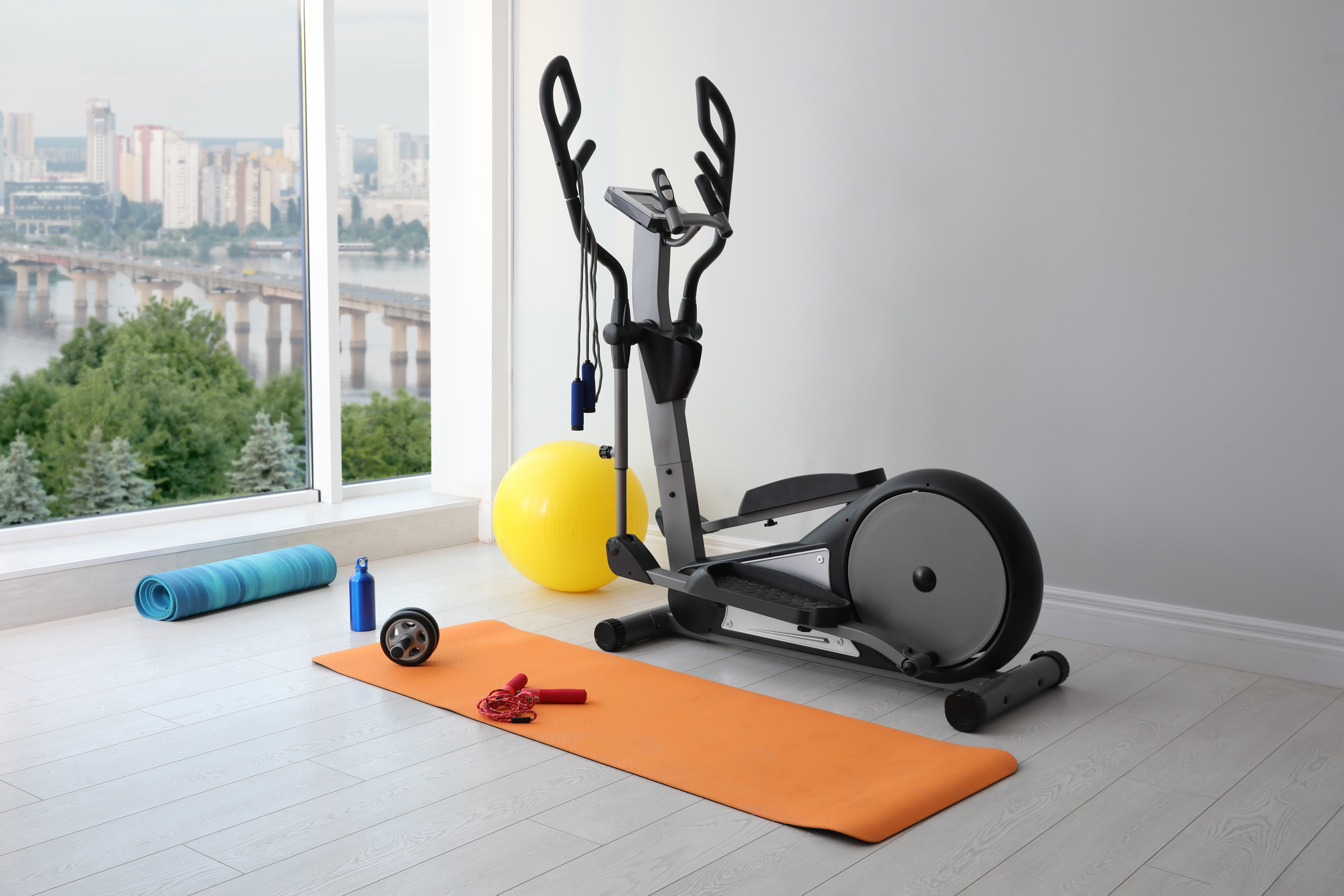 With travel restrictions being lifted and beach holidays being back on the menu, it's high time to start working out for that beach bod! Oh yes, and also the health benefits you stand to gain from working out are pretty amazing too. However, for many (or is it just me), going to the gym is one of life's toughest struggles. It's a constant battle lazing on my bed versus going to the gym, and more often than not my bed wins! Well, if going to the gym is an issue, why don't we bring the gym to you! It's actually not as hard as it sounds, to set up a simple home gym! Here are some tips and pointers:
Step 1: Finding and choosing the right space
Picking the right place and having ample space is crucial. Ideally, we should choose a large empty compound, as having more space wouldn't go amiss. But it is important to also keep in mind the type of workout and exercise you're aiming to do. You may need as much space as you think, when you're doing High Intensity Interval Training cardio as compared to strength training, which will require bulky equipment. Do ensure that you like the spot you chose, and that you feel good about it, as having the right mindset will motivate you more to workout.
Step 2: Having the right equipment
As mentioned, determining the type of workout that you will be doing most often is important as you will then know what equipment is needed. Some small and simple equipment to get for cardio training include skipping rope, yoga mat, resistance bands and so on. If you have ample space, you may also opt for a treadmill. For those who are looking to bulk up and do some strength training, will need weights such as dumbbells, kettlebells, barbell and rack especially, and so on.
Step 3: Setting up your home gym
Now that you know what you need, you can begin setting up your very own home gym! Clear out all unnecessary items in the area that you have allocated as your workout space, as it can be distracting. A space that is clutter-free helps clear the mind, putting you in the right mood and motivation to work out. If you're running out of space to store your excess belongings, know that Extra Space Asia is just a call away! You can store just about anything with us, and enjoy great flexibility in the sense that you can upsize or extend your storage duration should you wish to!
If possible, having a mirror full-length mirror for your home gym would be ideal. You will be able to monitor your own form when doing various exercises to ensure you're doing it right. Not to mention the fact that you can check out how good you look too!
Step 4: Wipe down and clean after use
Always make sure the area is clean and tidy, especially after use! It would be dangerous to use weights lying around, as one could trip over it. With hygiene being our top priority these days as well, do wipe down your equipment after use. This keeps the place from reeking of sweat, which can be a turn off and demotivates one from working out.
Having a home gym is highly convenient and it would make it hard for one to procrastinate about working out anymore. It does not have to be expensive, and you can always make do with the space you have at home, with the help of Extra Space Asia!